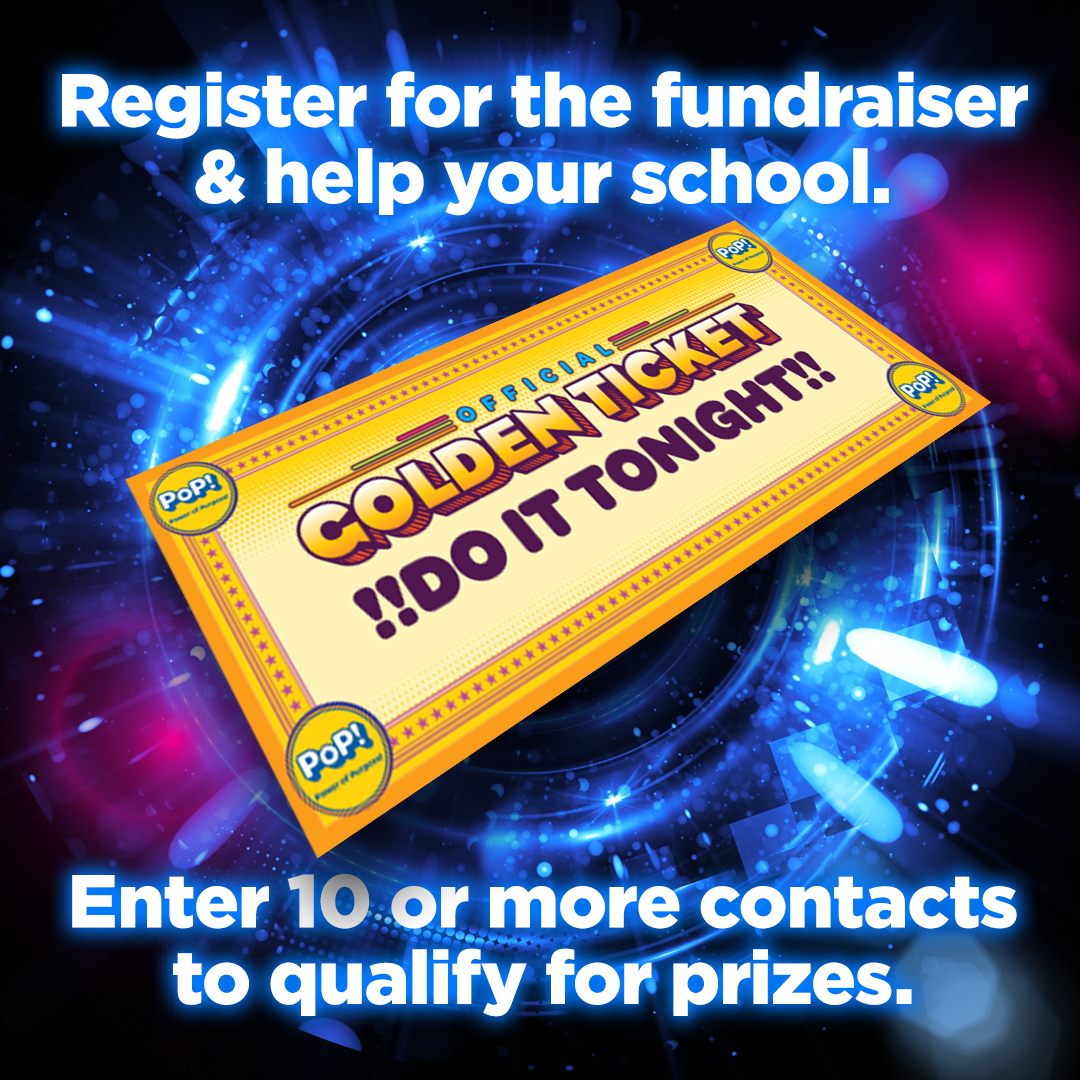 We are SO excited to invite all of you to participate in our Step It UP! Program!
We need your help to raise money for Student and Teacher Resources, Student and Staff Recognition in addition to new technology, curriculum enhancements, and innovative learning materials.
Our next step is to ask each of you to take action by MIDNIGHT ON THURSDAY, SEPTEMBER 14th by clicking the link below.  It will take you to our school's donation website, where you can set up your child's personal donation page and invite your friends and family by email or text message to join in our efforts!
https://app.pop4kids.org/riverridgems34654
This entire process can be completed in TEN MINUTES OR LESS.  Please enter at least TEN OR MORE email addresses or cell phone numbers of your friends and family via your personal donation page, and your child will automatically qualify for Golden Ticket Prizes that we will start handing out SEPTEMBER 15th! Please make sure you complete this process by midnight tonight to qualify for prizes tomorrow.
Don't forget to share your personal donation link on social media as well. The more money we raise, the more impact we can make at RIVER RIDGE MIDDLE SCHOOL.
Our school is very excited to celebrate our students and their hard work at our Day of Awesomeness! Check out this link to see what this EPIC event is all about: Day of Awesomeness Video
Every donation, big or small, will help our school.  Please help us reach our goal of 100% participation, so that we can continue to fund and support our students' bright and amazing futures!