River Ridge Castle Expectations Video:
Arrival/Dismissal, Hallways/Courtyards, Restrooms, Classrooms, Lunch (The Great Hall), Media Center (Royal Realm), and Front Office/Student Services/Clinic Areas
School safety is a collective responsibility and it will take the efforts of all of our Royal students, staff and families to keep River Ridge clean and safe. Please review the 21-22 RRMS Castle Expectations video to better understand our "new normal" and the procedures that have been put in place to maintain a safe learning environment. We also have developed a an 21-22 21-22 RRMS Student Expectations Plan document to provide additional information and explanation of a student's day on campus.
Please view the expectations video which outlines the updated Hall/Restroom Pass Policies and Procedures as of November 2021.
Pasco County Schools & RRMS School Policies
Please review the Pasco County Schools Student Code of Conduct by downloading it here!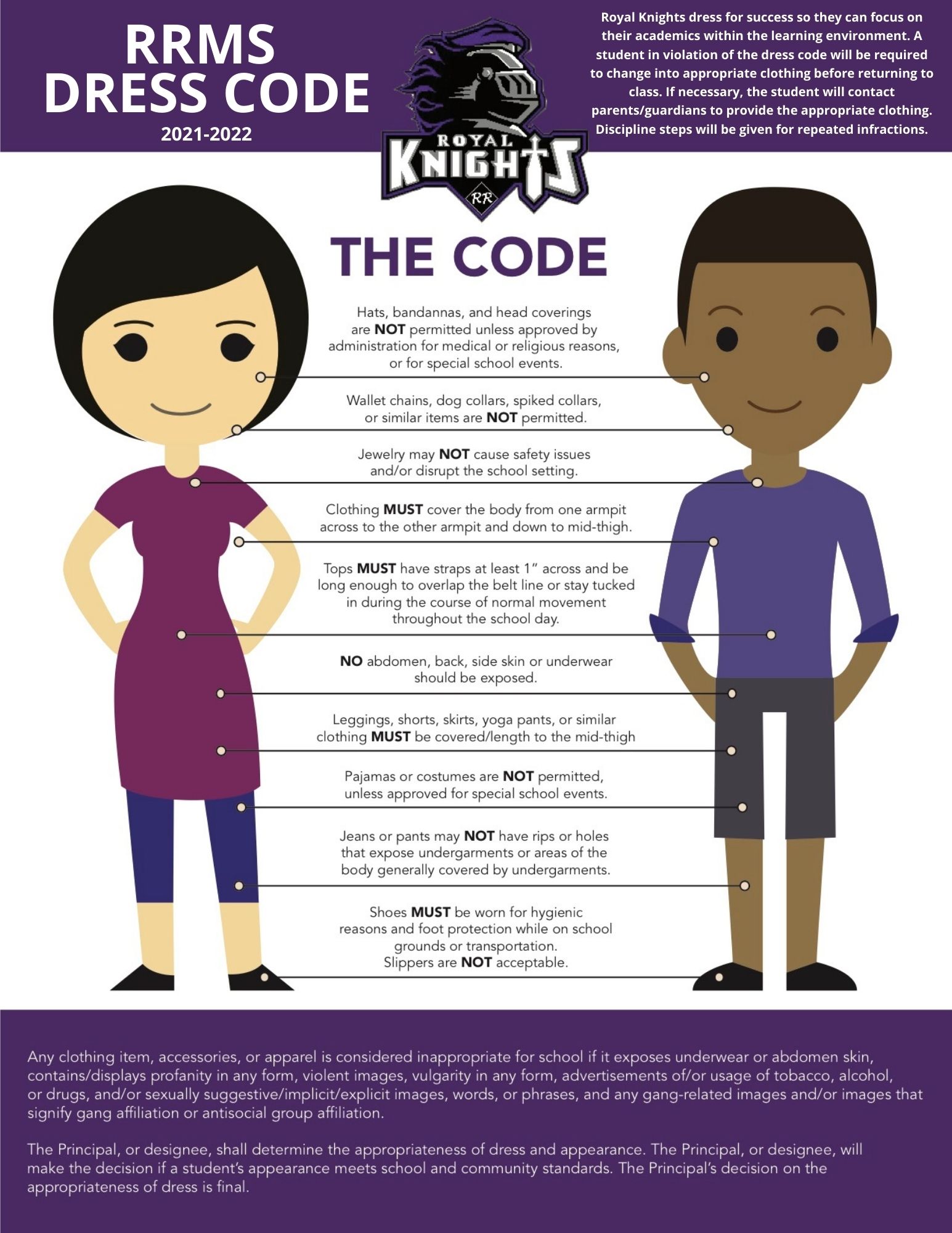 A more detailed copy of the School Board approved 21-22 Pasco County Schools Dress Code.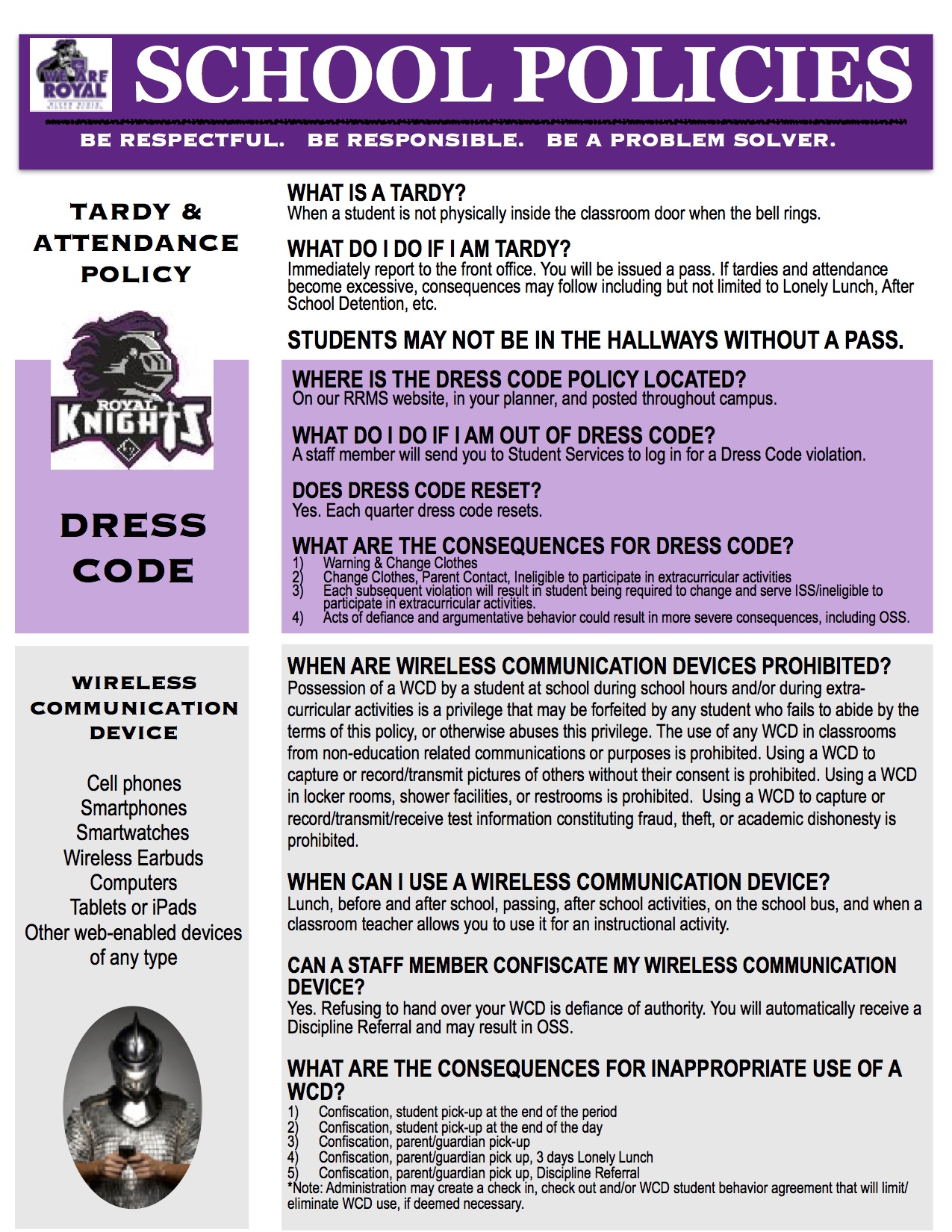 Food Deliveries
Students may not receive deliveries of food or other products to school from outside vendors, including restaurants, pizza places, and fast food places via UberEats, families or other delivery services. Parents who need to deliver items to school throughout the day must check in with Student Services. The faculty and staff will make every effort to have students pick up items brought to school for students, but does not accept responsibility for lost or undelivered items.
Activities & Events Supervision
This is to inform you that schools are obligated to supervise students thirty (30) minutes prior to the school day and thirty (30) minutes following the school day while students are on school property. This would extend to activities at school as well.
Please make that you always have arrangements made for dropping off your child and picking him/her up for safety reasons.
Below is the statute which schools must follow as it relates to the supervision of students on school property.
Casual or incidental contact between school district personnel and students on school property shall not result in a legal duty to supervise outside of the reasonable times set forth in this section, provided that parents shall be advised in writing twice per year or by posted signs of the school's formal supervisory responsibility and that parents should not rely on additional supervision.
School Safety