The entire River Ridge campus will be celebrating River Ridge Spirit Week and #StartwithHello from September 23-27 with dress up days, Royal Road Trip Kindness Card and a Pep Rally on Friday! We are collaborating with the high school for their Homecoming Week! When dressing up, students should stay in dress code but may wear hats if it goes with their outfit. There should be no masks or props. Each day we will count those students who dress up in lunches which will be added to the overall spirit points for the Spirit Stick at the Pep Rally.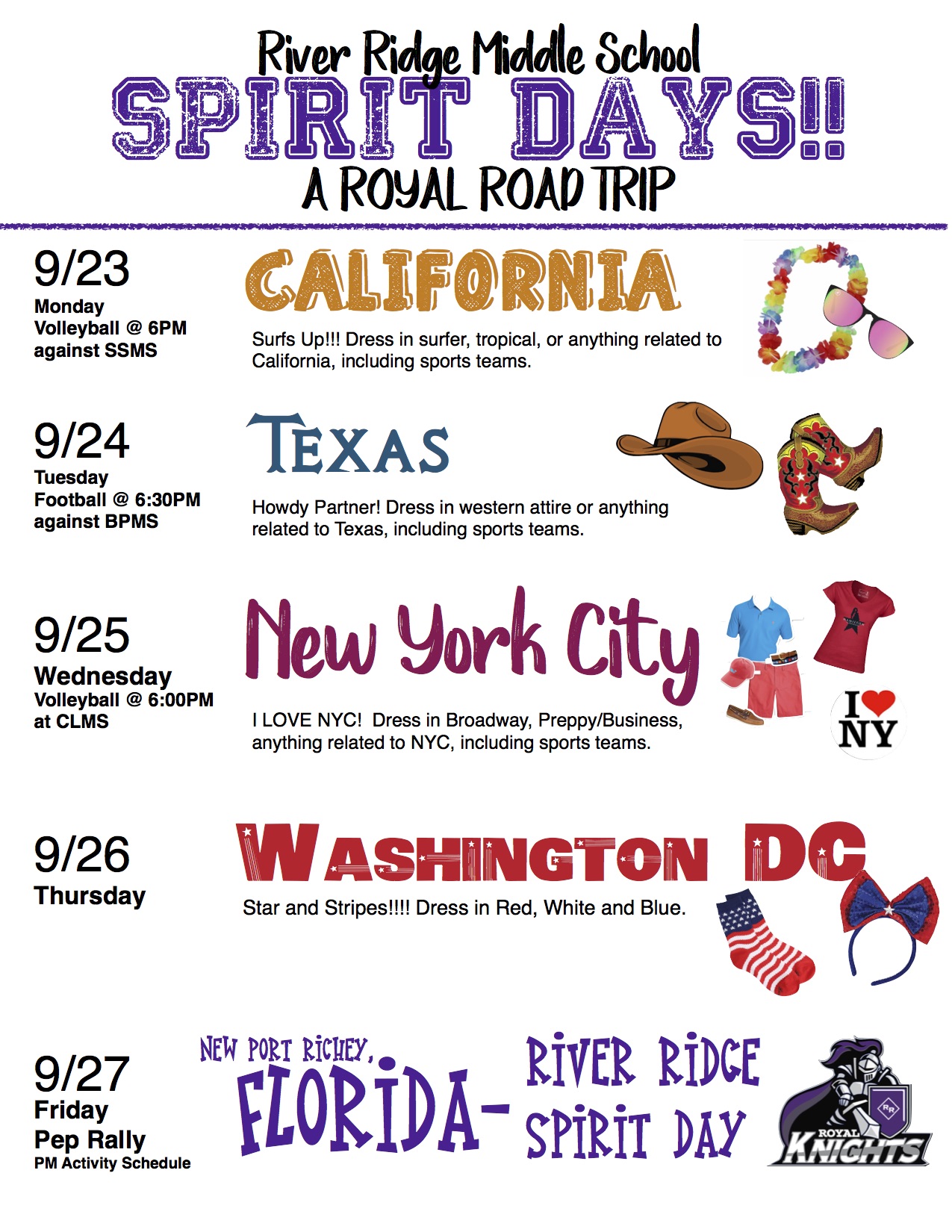 #StartwithHELLO – ROYAL ROAD TRIP KINDNESS CARD
Start with Hello Week raises awareness about social isolation and educates students and the community on how to prevent it by reaching out to others who may be feeling left out, lonely or invisible. Our goal is that all Royal Knights feel a sense of belonging and celebrate what it means to be Royal by spreading caring & kindness.
Students will receive a Royal Road Trip Kindness Card in 1st period on Monday, September 23rd. Students are encouraged to complete the acts of kindness throughout the week. An adult will need to sign the squares when they are done for students to be eligible for the special treat. This is a great opportunity to intentionally embed SEL in our every day, meet new people and spread our royal culture of caring!