RIVER RIDGE MIDDLE SCHOOL will be featuring the FAME (Fine Arts Music Entertainment) Academy with the addition of orchestra and the CAPE certified Engineering Academy at the virtual event. These are RRMS programs that students outside of our attendance boundaries may school choice to attend River Ridge Middle School.
Please REGISTER for the event here!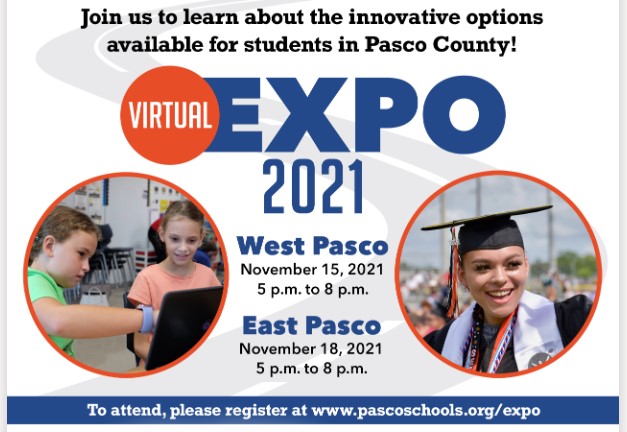 Thank you for your interest in attending the virtual Pasco Pathways Expo! This event is a way for parents/guardians and students to learn about the options available on the west side of Pasco County as well as the Pasco Pathways application process for School Choice and Magnet. Each session will have a pre-recorded video available when the session time begins and a Zoom room that families can join for live Q&A after viewing the video.
If you are interested in attending sessions you must use Sched to register prior to the event.
Prior to registering create a Sched account or login into Sched if you already have an account.
Once logged in you can learn more about a session prior to registering by clicking on the name or hovering with your cursor.
It is important to note the target audience when registering to ensure the session is applicable to your student.
To register for the session click the open circle next to the session title.
You will need to login during the event to access your sessions which include pre-recorded informational videos and live Q&A with school experts.
Si usted necesita un traductor, por favor pongase en contacto con nosotros en PathwaysExpo@pasco.k12.fl.us o llamando al 813-794-2364.
We look forward to seeing you on November 15th! For more information on the Pasco Pathways Expo visit: www.pasco.k12.fl.us/expo