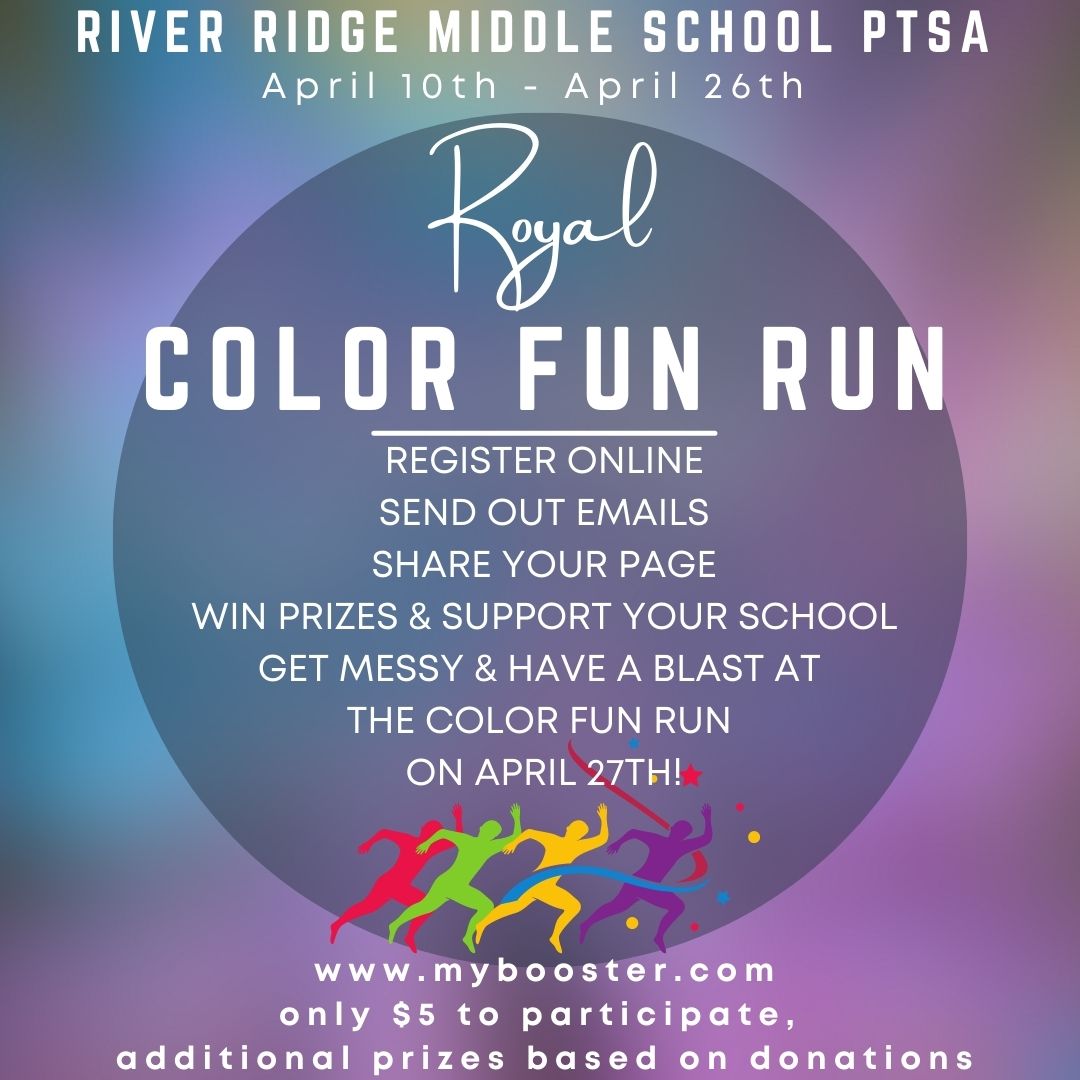 Our school is hosting a Color Run fundraiser on Thursday, April 27th. This is an exciting event for students who participate. You can register online to give and/or receive credit card donations. You may also submit cash/check donations. Checks should be made payable to River Ridge Middle PTSA. Donations are due no later than Wednesday, April 26th at 12:00 NOON in order to receive event prizes. Prizes will not be awarded for donations given after April 26th.
To participate, follow these simple steps:
1. Register your child at www.MyBooster.com It's free, quick, & easy! Just click on Sign up, I'm a Parent/Guardian, enter the parent's info, search for school name, then enter student's name and select your teacher's name.
2. Email and/or Text your student's fundraising webpage to your friends and family.
3. Post on Facebook, Twitter, etc. You'll be surprised when donations come in from distant relatives, friends from the past, and co-workers. Please share your page today.
Those who register and share their page in the first week will recieve a NO HOMEWORK pass for one class. Support our school, get messy and have a blast at our first Color Fun Run!
Kick Off Video: