Welcome to RRMS Course Selection 2021-2022!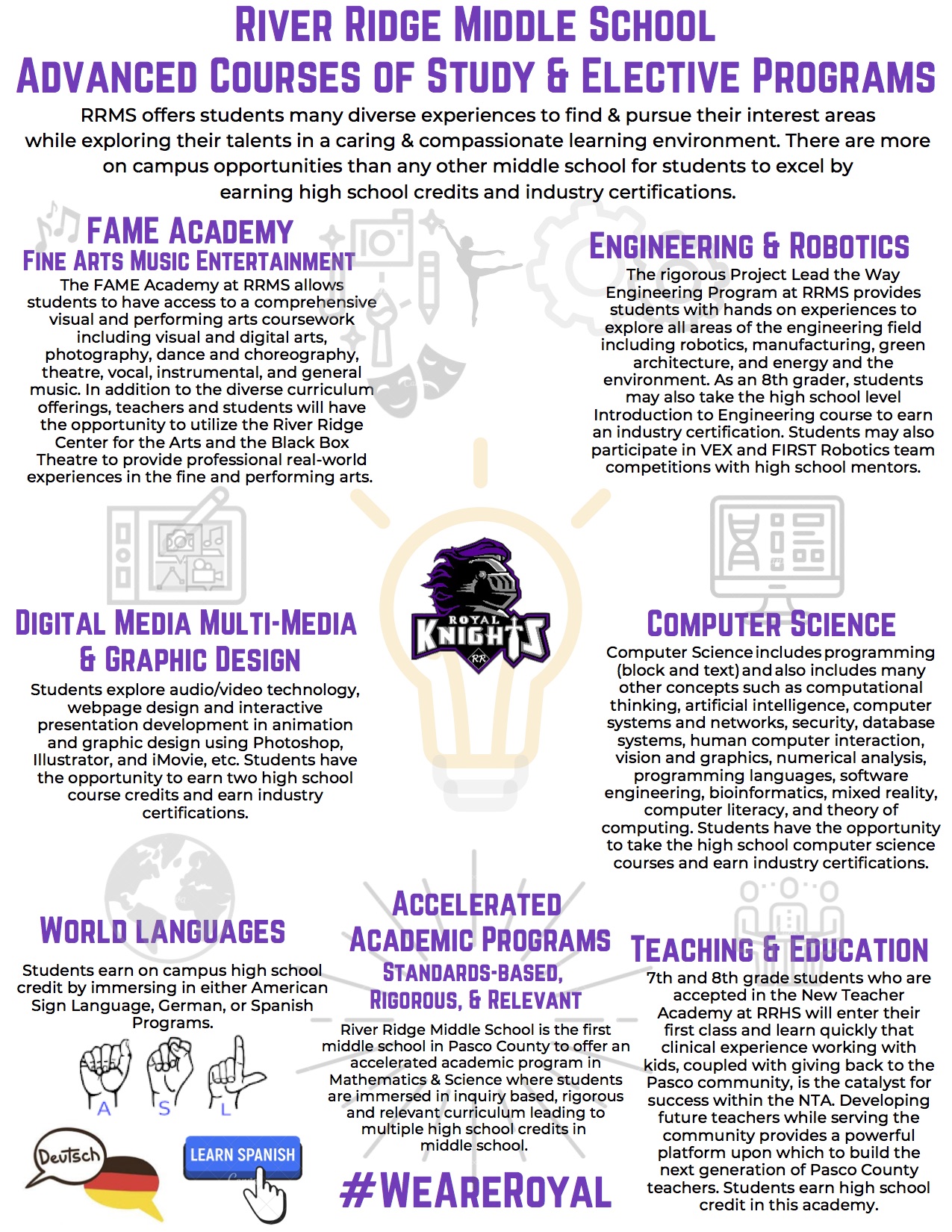 Advanced Courses of Study & Elective Programs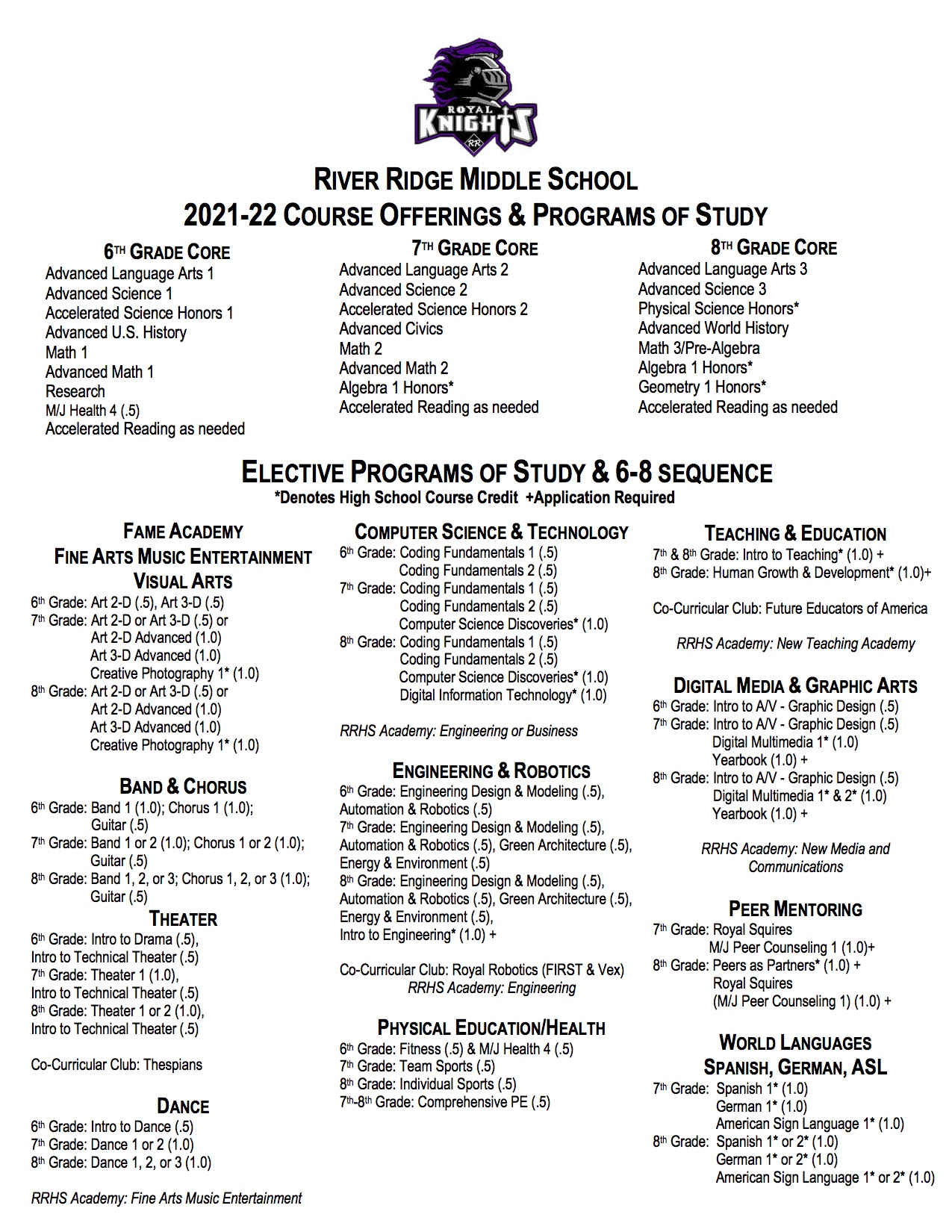 Click on the program of interest below to explore all of the opportunities at RRMS including an INFORMATIONAL VIDEO and course descriptions.
| | |
| --- | --- |
| | |
| | |
| | |
| | |
| All 6th graders will take a semester of Health either in the classroom or online outside of their school day. All students are required to take a semester of PE, unless the PE waiver is signed by a parent/guardian. | |
| 8th Graders only can apply to be a Peers for Partners (HS Credit) or 7th and 8th Graders can apply for Royal Squire (MS Credit). | All 6th graders will take a year long Intensive Reading or Research course (pending FSA ELA scores). |
Course Cards & Timelines
Click on links below to download the course card and important dates/timeline for each grade.
 Class of 2028 – 6th Grade:   
If you would like to sign up for the 6th Grade Accelerated Math or Health online through Pasco eSchool, please visit the Pasco eSchool website: https://eschool.pasco.k12.fl.us/pascocountyregistration/
YOUR CALENDARS FOR 6th GRADE & NEW STUDENT ORIENTATION!
 
Class of 2027 – 7th Grade:    
 Class of 2026 – 8th Grade:   
Applications & PE Waiver/Health Agreement