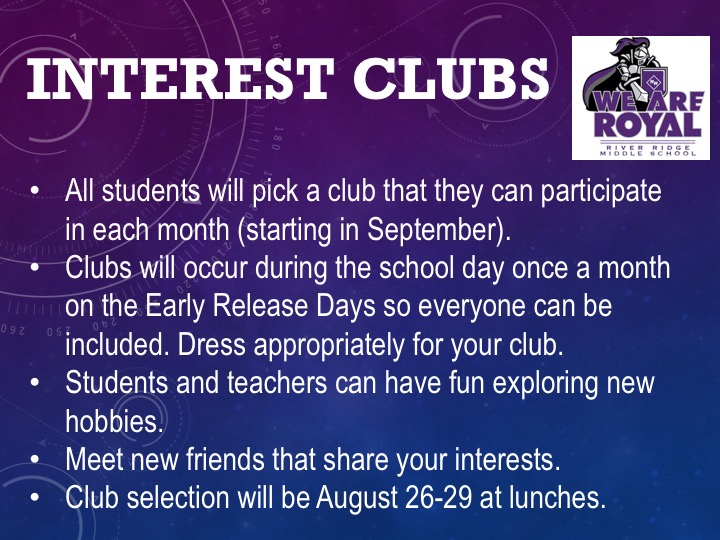 Interest Clubs take place on the following dates: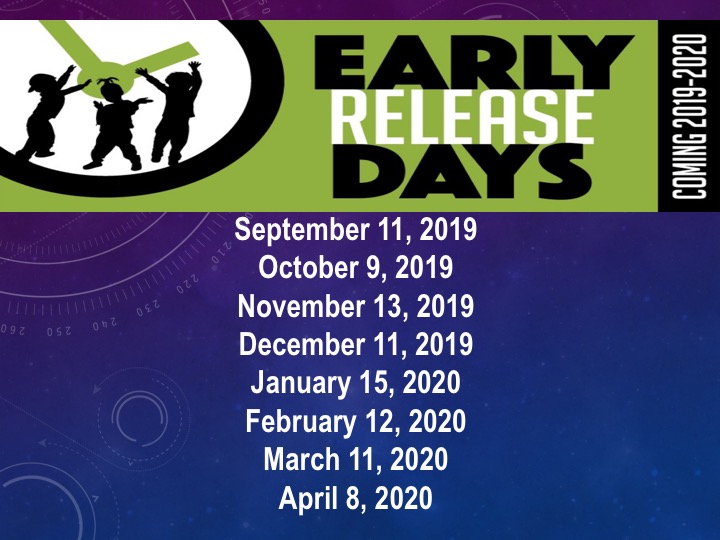 After School Clubs & Organizations
These clubs meet on a rotating schedule on Mondays unless denoted.
1st Monday of the Month: National Junior Honor Society (Application Period in October and April)  —  Sponsors: Mrs. Wiergena & Mrs. Salagaras
2nd Monday of the Month: Student Council (Elections in May) — Sponsor: Chrissy Baumaister
2nd Monday of the Month: Fellowship of Christian Athletes — Sponsor: George Inman
3rd Monday of the Month: Future Business Leaders of America — Sponsor: James Myers
4th Monday of the Month: Thespians — Sponsor: Randi Morrell (May also meet on Wednesdays with the High School)
Fridays: LGBTQ+ — Sponsor: Michelle Hudson
Royal Ambassadors (Application in August) — Sponsor: RRMS Administration & Student Services — Spreads our culture of caring through school culture and community activities. Participates in activities to transition new students to RRMS and to make them feel part of the Royal Family. Works with administrators and teachers to voice ideas about school related topics in Knights of the Round Table focus group meetings.